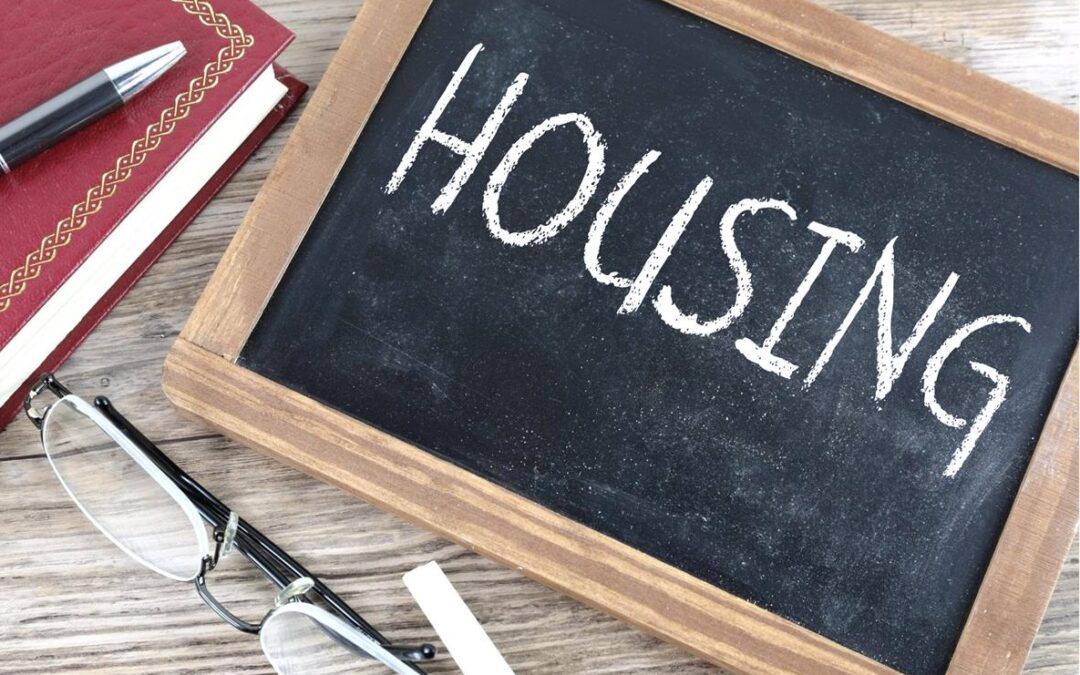 Auckland City Mission.pdf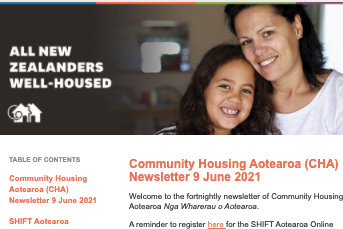 CHA Newsletter 2 September 2019.pdf
No Results Found
The page you requested could not be found. Try refining your search, or use the navigation above to locate the post.
No Results Found
The page you requested could not be found. Try refining your search, or use the navigation above to locate the post.
Our Stories
View Community Housing Aotearoa's media releases, news, newsletters and case studies below.
It's not just the low paid who are being squeezed out of Auckland's housing market, its affecting middle income earners too. It will now take a typical Auckland couple nearly eight years to save a 20% deposit on their first home, compared to about four years in other main centres, according to Interest.co.nz's Home Loan Affordability Report.
Labour, the Greens and the Maori Party joined forces to hold an inquiry into ending homelessness and released their report today. The Cross-Party Inquiry into Homelessness made a number of recommendations. These include rolling out Housing First as the primary response to severe homelessness; building more affordable homes through an increase in state housing stock, measures such as reducing the cost of building homes and long-term funding for community housing providers to build homes; and creating a national strategy to end homelessness.
Finance Minister Bill English is signalling a ramp-up of Government intervention in Auckland's private sector housing market.
This newsletter was sent while we were at the National Maori Housing Conference in Tauranga Moana, a fantastic event that five of us from Community Housing Aotearoa attended - we will put a link to the presentations on the website when they're available. Meanwhile in this edition we have: a profile of Monte Cecilia emergency housing trust; a link to CHRA guidance notes, a report on the Housing Data Supply survey and research, news and events.
Social housing minister, Paula Bennett, spoke today at the National Maori Housing Conference. Here is her speech announcing new emergency housing units in Auckland and the Government's social Housing programme:
More relaxed bank mortgage lending policies, political unity and an expansion of apprenticeship schemes to ease tensions in New Zealand's biggest city -- that's what the boss of Auckland's biggest real estate agency wants.
Responding to the rising tide of an ageing population KAY SAVILLE-SMITH tells us that older people would like smaller homes and gardens in walkable neighbourhoods, but find it difficult to find smaller suitable homes
​The National Director, supported by a small team, will be responsible for implementing three key strategic objectives over the next five years – the first is to develop a continuous improvement path of operational excellence; the second is to achieve moderate and sustainable growth with the assistance of government support; and the third is to establish and entrench the "Mission in Place" model into the social housing portfolio.
The Māori Party's housing plan to put more Māori into more homes has been a complete failure with fewer than five loans granted per year, says Labour's Maori Development spokesperson Kelvin Davis.
Councils can now submit indicative proposals for the Government's $1 billion Housing Infrastructure Fund, Building and Housing Minister Dr Nick Smith says.