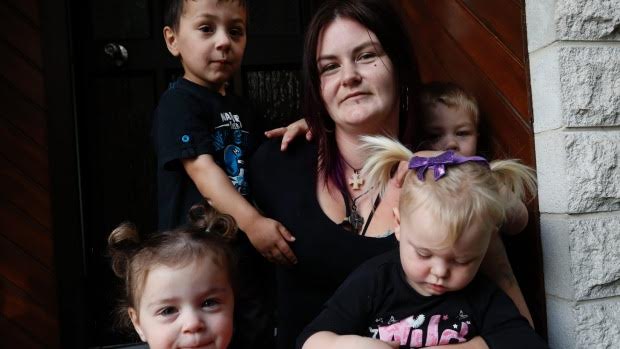 "It's heartbreaking especially when the kids know what's going on. Trying to deal with their emotional side of it is hard because you can see your kids are breaking.
"The only options I've got is to pack all my house up, find a storage shed and go out camping because I've done everything that anyone can do."
Tunney said she hit a dead end after three months searching the property market. She applied for help through the Ministry of Social Development (MSD) and said she was on the social housing register. She felt the only choices left to her were to live in motel, and disrupt her children's daily lives, or pitch a tent.
She said to camp at a Nelson holiday park would give her another month to look for a suitable home.
A four-hour wait at Work and Income NZ (WINZ) on Wednesday and another appointment for Friday was just one step Tunney said she had taken to find an alternative.
"I've got great references but I don't have great credit," she said.
"It just means that I have been looking around at houses for three months, get turned down for every single one of them given how many people in Nelson are looking for houses, and the fact that I've got so many children."
Tunney said she wasn't the only Nelsonian who felt housing options were scant.
"I know of three other families, friends, who have been living in hotels for the last couple of months because there are no houses. They're in the same boat as me," Tunney said. "All are single parents with kids."
She said the real issue was a lack of available government housing and competitive rental markets in the region that was forcing her into homelessness.
Read more here.