Te Mahana strategy and homelessness in Wellington March 2017 edited.pdf
Responding to homelessness in Wellington
Three organisations sit at the centre of a Wellington City Council funded, direct response to homelessness. Te Whakamura Ai Te Ahi means 'to keep the home fires burning'. It is a partnered, cross-agency project involving Downtown Community Ministry (DCM), Kahungunu Whānau Services, the Compassion Soup Kitchen and the Wellington City Council. Te Whakamura Ai Te Ahi takes its name from a waiata (song) written by Te Taite Cooper, Kei Tua He Whenua Manene.
A background to working with people who are homeless
Before the Te Mahana strategy was introduced, DCM had a strong focus on ending homelessness in Wellington, specifically for people with high and complex needs. The paper 'Slipping through the Cracks – a study of homelessness in Wellington' prepared by the Housing and Health research programme at Otago University in 2005, was based on comprehensive interviews with a group of 30 homeless people engaged with DCM.
This research identified a much larger group with housing need than the traditionally recognised homeless group of rough sleepers and showed the complexity of issues people are dealing with. Many shared patterns of significant alcohol and drug use, mental health issues, family instability, foster situations, institutional care as a child and childhood abuse; lack of schooling and unemployment, debt burden and low income, frequent moving, gambling addiction, gang involvement, issues with police, and social isolation. A significant proportion of the group interviewed were Māori and a number of gaps in service provision were found.
"I didn't feel like I was slipping through the cracks. I felt like I was being stomped down through the grate" – 41-year-old male (Slipping through the Gaps)
A Winston Churchill Fellowship in 2007 led to a visit by DCM's Director, Stephanie McIntyre, to the US. There she visited Dr Sam Tsemberis' Pathways to Housing team and learned about the Housing First model. Stephanie also visited DESC in Seattle – a service also based on the Housing First model and incorporating harm reduction into an impressive group housing project for Seattle's most vulnerable and disconnected homeless.
"We realised here in Wellington that we needed to not only find homes – but also work with people to provide them with the support they needed to stay in their homes," comments Stephanie McIntyre. DCM embedded the rudimentary principles of Housing First in their work. "Finding housing in the first instance and then supporting people to sustain them in that housing became our key way of working, long before the funding environment recognised this need."
Te Mahana – The warmth – and a different way of working
The increasing number of people visibly homeless, the death of Wellington's bucket man, Robert Jones; and a call for better coordination of services were catalysts to the development of Wellington City Council's Te Mahana – A Strategy to End Homelessness by 2020.
Māori are over-represented in people experiencing homelessness so central to and underpinning Te Mahana, is the incorporation of a Māori world view. "In Wellington, Māori make up 80% of Wellington's street community," says Karen Holland, Manager of the Compassion Soup Kitchen.
Based on international best practice, three approaches were included in Te Mahana:
·to stop homelessness happening
·to deal with it quickly when people become
homeless, and
·to stop people becoming homeless again
The strategy was endorsed by over 30 government and community organisations and, by 2014, had outlined a pathway to end homelessness in Wellington. Te Whakamura Ai Te Ahi is a key part of the strategy.
While there are many agencies and organisations dealing with people in need in Wellington a key focus of Te Whakamura Ai Te Ahi is to work with the people who are at the sharp end of homelessness. The team assess the needs, develop plans for housing and coordinate the support services around those most in need. Staff also provide outreach sessions and respond to rough sleepers and 'bedding sites' around the city.
Within the partnership of Te Whakamura Ai Te Ahi each organisation works to their strengths to deal with the most extreme and entrenched homeless in Wellington, says Karen Holland. "Te Mahana isn't just a strategy," she says. "It's not just a piece of paper – it pulls together a lot of organisations in the sector, not just the three groups in Te Whakamura Ai te Ahi."
In addition to Te Whakamura Ai Te Ahi there is a multi-disciplinary team, Te Kakano o te Aroha –The Seeds of Love. "It brings together many of the agencies that provide support to the people we are all working with to eliminate the chaos that results for them from the repeated collection of information," Karen Holland says.
Privacy issues are managed through a memorandum of understanding and it means better sharing of information, clearer communication and better support to address the complexity of issues for these people.
Jo Taite, Chief Executive, Kahungunu Whānau Service, says homelessness is a complicated issue. "Real results, better outcomes for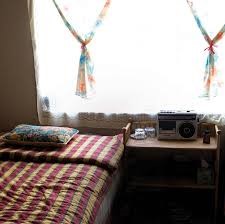 people and improved health and social circumstances can be achieved when organisations work together rather than in silos. It's that 5% of magic that extending beyond 'business as usual' work that can make a difference. Targeting specific issues and supporting change is often easier when a joined-up, services approach is taken."
"Though important, it's not just about a person without a home. Limited whanau/family connection can create a sense of social isolation and social disconnection. Every service provider must try harder to re-establish whanau connection and develop a better understanding of a person's whakapapa."
It's difficult but not impossible to get people into homes, Jo Taite comments. People often manage multiple issues, like debt, criminal convictions, mental health issues and addictions, past trauma and limited finances. Some whanau also have dogs. When combined it makes accessing housing difficult. "There are not enough houses and every person wants a home that is consistent, comfortable, safe and affordable."
A key role that Te Whakamura plays in Wellington is in providing strategic leadership on addressing homelessness. Karen Holland acknowledges Stephanie McIntyre and Jo Taite's strengths in this area, influencing system change with the aim of ensuring homelessness in Wellington is rare, brief and non-recurring. For example, they work to ensure institutions aren't discharging people to the Night Shelter or transitional accommodation.
Sustaining tenancies funding
DCM is one of the providers to receive pilot project funding from the Ministry of Social Development (MSD) for sustaining tenancies. Under this initiative tenants with complex or high unmet needs, who may be at risk of losing their tenancy, will receive wide-ranging and often practical support – a way of working that DCM have been involved in for some time. Stephanie McIntyre says "It's great that government have recognised the need to support vulnerable tenants to sustain their tenancy. The community sector has been asking for this vital work to be funded for a long time."
It's the group with the most complex needs, she says, that are struggling the most and this funding will be a great help in our goal of getting homelessness in Wellington to a place where it is 'rare, brief and non-recurring'[i].
The current crisis in Wellington housing
In the past, Wellington City Council housing has been the go-to place to find homes for the people DCM and other services work with. Wellington City Housing (WCH) provide a discounted market rent and a 'hardship' rent rebate. However, community agencies have reported that WCH rents are now getting too high for many low-income people, especially those with debt. More people are opting to go solely to the Ministry of Social Development to apply for social housing and a tenancy with an income related rent subsidy. However, due to long wait lists they often find emergency housing is the only option available.
"With the pressure on Wellington housing and the gentrification of boarding houses there are very limited options. This isn't a good situation when people want and need secure housing. Putting more funding into emergency housing is shifting the blockage of need along the chain – people get log-jammed in emergency housing when there is a shortage of permanent homes for them to move into – but they are just not there," comments Stephanie McIntyre.
It's good that there's more access to emergency accommodation because right now it's needed. But people don't come into DCM and tell us they want an emergency house, they say "I want a home".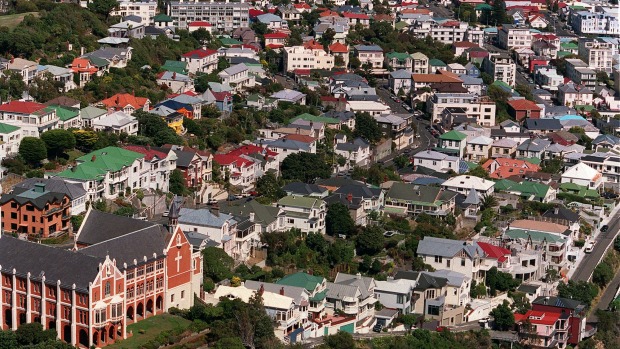 There are other indicators that there's a shortage of permanent, adequate and affordable housing in Wellington. Head of Trade Me Property Nigel Jeffries said Wellington had set five record prices over the past six months and that this trend was showing no signs of letting up. The demand for housing on the MSD social housing register between September 2015 and September 2016, has shown that it has almost doubled.
At a public meeting on Wellington's housing situation on 2 March, 2017 community housing provider, Dwell chief executive Alison Cadman, said there was a housing need in Wellington when she started the job 13 years ago.
"I hoped at that time I'd stand here 13 years later, today, and say things are better – but they're just a whole lot worse," she told the meeting.
"On top of being a whole lot worse, I just think the stories are a lot sadder and a lot more complex as well." Ms Cadman said since 2001 the Wellington region had lost more than 1200 social houses. The region was going backwards "big-time", she said.
At the end of 2016, Wellington city had an estimated 3590 dwellings short of where it needed to be. The new Mayor, Justin Lester, has made housing his number one issue, setting up a taskforce on housing and recently announcing that WCC will build 750 new units of social and affordable housing in the next 10 years as part of the city's housing upgrade programme.
Local authorities can't access the income related rent subsidy and with rising rent levels in Wellington City Housing there may still be gaps in providing the complete range of social and affordable housing options that are needed.
Te Mahana principles
•Housing is a basic human right.
•Central and local government agencies are responsible for ensuring that citizens and residents have access to housing that meets their needs. This is supported by kāwanatanga which provides the authority to mandate the strategy.
•Ōritetanga affirms the equal citizenship rights of Māori. To achieve equitable housing outcomes for our whānau, housing solutions for Māori must be sufficiently resourced and Māori-driven in accordance with Article 2 of Te Tiriti.
•Ending homelessness requires collaboration and collective responsibility at all levels.
•People experiencing homelessness are at the centre of all responses and decision-making for the support they receive.
•Ending homelessness is more than providing adequate housing; it also involves providing easily accessed services to meet each individual's holistic needs. Iwi and hapū have
a responsibility to exercise kaitiakitanga, a duty of care to ensure that homelessness is addressed in a way that provides the umbrella of whakaruruhautanga.
•People have the right to maximise their health and wellbeing. This includes physical and mental health, connection to significant others and meaningful use of time to fulfil potential. For Māori this means whakawhanaunatanga and support around cultural identity and connection with whānau and the community.
•Māori culturally-appropriate services and supports are a key component to supporting Māori development, using tino rangatiratanga to direct the right of iwi and hapū to determine how homelessness is addressed from a Māori cultural perspective.
---
[i] Western Massachusetts Opening Doors: A Collective Impact Framework to Prevent and End Homelessness, June 2015