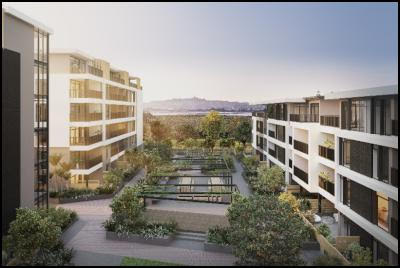 The 14-hectare master-planned development in Favona and next to Mangere Bridge, will ultimately become home to approximately 4,000 people.
Consisting of a combination of architecturally designed terraced houses as well as apartments, the first stage will focus on the building of 38 two storey terrace homes and an apartment complex that will consist of 196 apartments within 2 six storey buildings and 1 four storey building.
Large common areas are set to be a key feature of the development. A central park of approximately 5,000m2 is proposed to be used for sports and leisure adjacent to the community centre that will be available for public use and to host events. A small retail precinct with cafés and convenience services near to the central park will also support a weekend market space, and is expected to create a vibrant centre for the community to enjoy.
Although pricing for homes is yet to be set, early indications are that 20% of homes will be under $600,000 with 70% under $750,000.
See more here