Community Housing Aotearoa (CHA) is governed by an elected Council of up to nine members. Elections take place during the Annual General Meeting.
CHA has a team of eight staff based in Auckland and Wellington.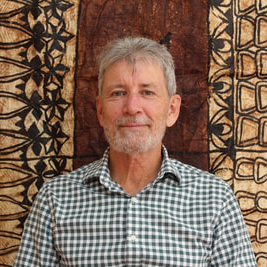 Bernie Smith
Co-Chair
As CEO of Monte Cecilia Housing Trust, Bernie manages 50 staff, housing 120 families in Transitional housing and 270 families in Monte's community social housing. Monte Cecilia has a strong advocacy service assisting over 1100+ families per year. Previously, Bernie managed 3500 public housing units in Cairns Queensland, Australia and 1600 tenancies across North West Queensland. His interests are in the clear representation of the sector to government to enable true partnership that is reflected in contracting, funding levels and terms. He also has an interest in pursuing a building WoF and closure of boarding houses which do not offer warm, safe, secure housing.
Cate Kearney
Co-Chair
Cate has worked in mental health, addiction, and community housing sectors for 24 years, with 19 years in leadership positions. Her career has traversed the not for profit and public sectors undertaking a range of governance roles some at a national level. Cate's move into the community housing sector three years ago fulfilled her personal interest in housing and the belief that adequate housing for all is the cornerstone of well-being and economic stability. Before joining the housing sector, Cate was a keen follower of house design, green technologies and the ways in which architecture and urban design help build communities where individuals thrive. Cate has previously led and served on several non-governmental organisation boards and committees, including CoChair of the National Committee of Addictions Treatment and a Trustee of Partnership Health Primary Health Organisation, Kina Trust and Te Korowai Youth Health Trust. Cate lives in Christchurch.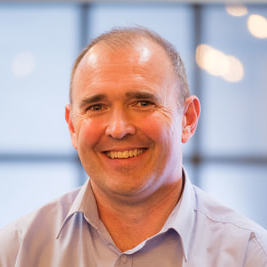 Nic Greene
Council Member
Nic joined the RNZAF in 1989 where he spent 12 years conducting maritime surveillance in the Pacific and wider afield. Commissioned as an officer in 1995, Nic underwent significant management and leadership training. During his military career Nic enjoyed several leadership roles including that of Senior Electronics Instructor at the School of Air Navigation, RAAF Base East Sale and Air Electronics Training Officer on No 5 (Maritime) Squadron RNZAF. Nic has also been a small business owner, a software developer, a wedding photographer and the Business Development Manager at Wintec, one of New Zealand's largest polytechnics. In 2008, Nic participated in a Wintec build team to Vietnam as part of the Habitat for Humanity Global Village program. Nic was inspired by the difference we can each make to the vulnerable in our world. In 2009, Nic was appointed to the role of General Manager of Habitat for Humanity (Central North Island). In this role Nic is responsible for the direction of New Zealand's largest and most diverse Habitat affiliate. Current operational responsibilities include the delivery of progressive home ownership housing, a home repair programme, a rental portfolio with a particular emphasis on housing for the elderly, and a chain of ReStore second hand shops.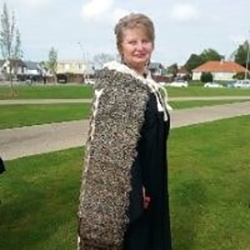 Yvonne Wilson
Council Member
I am proud to be a member of Te Rūnanga Ō Kirikiriroa team. In my role as Kaiwananga – Housing Manager – I value the opportunity to be innovative in leading a team of dedicated kaitautoko in social housing. I have experience in successfully managing and leading community organisations and projects, establishing and maintaining the strong networks in the housing, health, and the social services sectors which is paramount for solution focused outcomes, my approach to addressing housing issues and challenges is clearly understanding and engaging with the grass roots providers, individuals, and agencies. I bring to the CHA team skills in project, financial and contractual management, working relationships with advisory and experts groups, and more importantly, a social housing end user and provider world view.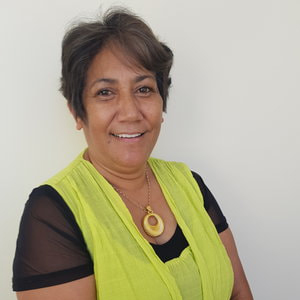 Anne Huriwai
Council Member
Gabby Clezy
Council Member
Gabby is the Chief Executive Officer of Haumaru Housing LP. She was asked to lead the new joint venture from her role as Chief Executive of aged residential care service provider TerraNova Homes and Care Ltd. A NZ registered Pharmacist, Gabby has extensive leadership and operational experience in education, social services and aged care in the UK and New Zealand. She has worked for not-for-profit organisations in the healthcare arena, such as Bupa Care Services and specialist addictions mental health trust Odyssey House, and has also held senior roles in tertiary education and national health sectors. A member of the Institute of Directors, Gabby has served as nonexecutive director and trustee of boards focusing on advocacy, health, and accommodation. She is currently Chair of the Auckland Community Housing Providers Network (ACHPN) and commentator on social housing issues affecting older people. Utilising her deep experience at both operational and governance levels, if elected, she will commit to working collaboratively with the CHA Council and members to strategically drive the delivery and volume of quality social housing required within the current housing demand. This can only be facilitated by a strong and sustainable network of community housing providers that are skilled, resourced and pro-actively supported by a strong peak body. Gabby welcomes the opportunity to join the CHA Council and support their work to deliver great outcomes for the community housing sector.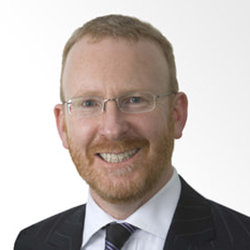 Greg Orchard
Treasurer
In the early 1980's, straight from high school, Greg commenced his career in housing. Since then he has held numerous broad senior leadership and governance roles in central government, local government, and not-for-profit organisations. With over 30 years' experience in public and social housing in New Zealand, he has been involved in leadership roles through various housing reforms. He joined the Board of Accessible Properties as an independent Director in 2013 and became the company's first Chief Executive in January 2017. As well as his role on the Community Housing Aotearoa National Council his governance roles include one of New Zealand's 11 National Science Challenges, focussed on science investment designed to tackle New Zealand's biggest science-based challenges and the IHC Group Audit Committee. His previous governance roles include, Chair of the University of Canterbury Quake Centre, the Building Research Association of New Zealand, Wellington Waterfront Limited, and the Australasian Housing Institute. Greg is a Chartered Accountant and a member of the Australasian Housing Institute.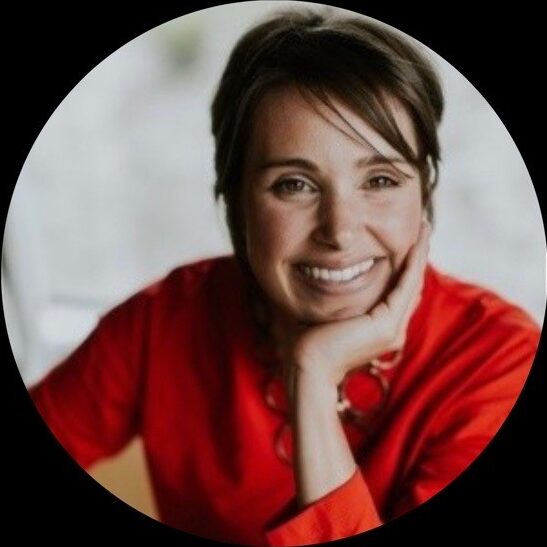 Victoria (Vic) Crockford
CEO
Vic is highly skilled in stakeholder engagement, government relations, media, and policy development.
In addition to leadership and advocacy, she also brings with her a strong reputation for turning opportunities into outcomes and building collaborative relationships across private and government sectors. She has a long-standing personal interest in housing especially accessible housing and has family connections with construction and housing infrastructure.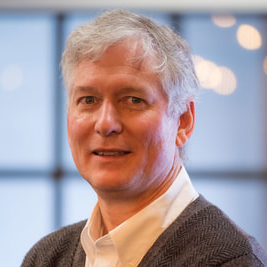 Chris Glaudel
DEPUTY CEO
Chris brings over 25 years of experience in community development with core skills in housing finance, housing development, asset management, and policy. He has overseen the development of more than 1,500 affordable ownership and rental homes in central California. He was also responsible for the asset management of 115 properties throughout California with over 5,000 units, all serving low-income households. A particular emphasis of his housing work has been with social service organisations to provide housing opportunities for persons experiencing homelessness and/or serious mental illness. Chris relocated to Wellington with his family in January 2012 and joined CHA in November 2013. Phone 027 462 0605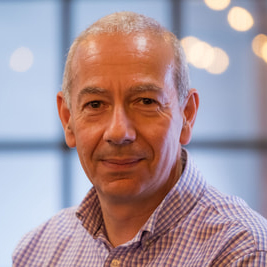 David Zussman
MANAGER ENGAGEMENT AND SUPPORT
David has experience of social housing in both the UK and in New Zealand. His previous roles in New Zealand include tenancy manager with HNZC, community development manager for the Talbot Park Community Renewal project and, for the last 10 years, he has been the trust executive for emergency and community housing provider, Monte Cecilia Housing Trust. Phone 027 349 0461
Ngahuia Wright
COMMUNICATIONS COORDINATOR & EXECUTIVE ADMINISTRATOR
Ngahuia bring's a variety of experience to the team at Community Housing Aotearoa. My hope with our Housing Peak Body is to build towards a strong foundation and support to ensure every New Zealander is well-housed in a warm, safe, dry and affordable home for all. Mauri ora!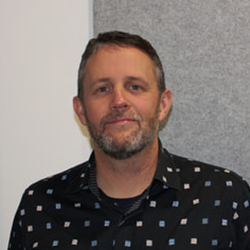 Brennan Rigby
THE SHIFT PROJECT MANAGER
I'm really excited to have the opportunity to work with Community Housing Aotearoa on The Shift Aotearoa. What an amazing project! I like projects that are new, where we can explore the edges and invest time thinking about the potential before attacking the actuality. I like projects about people, with opportunities to develop ideas and interventions built from lived experience rather than funding or policy parameters. I like projects somewhere between culture, community and government, with a reason and opportunity to begin with our unique social, cultural, and political landscape in Aotearoa. The Shift Aotearoa has the potential to be all these things and more.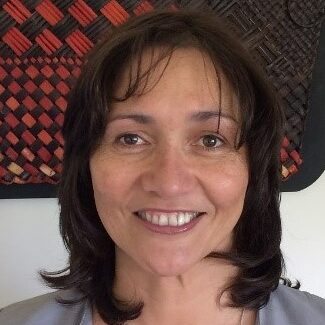 Wendy Marr
Communications Manager
Wendy has worked in the public and private sectors and has extensive communications, media management, and marketing experience. If you are a journalist or have an urgent media enquiry, call Wendy on 027 228 4200 or email wendy.marr@communityhousing.org.nz.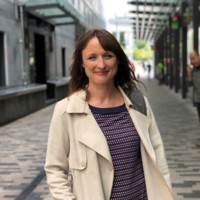 Amanda Kelly
Policy and Practice Manager
Amanda is originally from Ireland and has been living in Tamaki Makaurau for almost 14 years. She has previously worked in Local Government and Non-Government Organisations in community development and health promotion roles including supporting the operational response to homelessness at Auckland Council. Amanda is passionate about working in a joined up way and improving systems and tools that enable better decision making and outcomes for communities.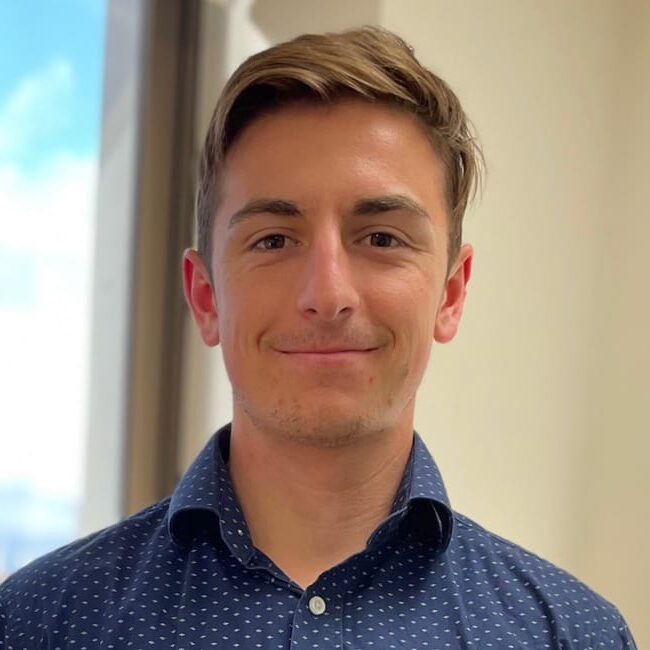 Ben Lee-Harwood
PROGRAMME ANALYST
Ben is new to the community housing sector having recently graduated from Victoria University of Wellington. Ben first joined the CHA team through one of Victoria University's internship programmes, starting part-time in June 2020 while he continued his postgraduate study. Housing is particularly interesting to him because of its importance to human security and the social sector as a whole. Ben's work at CHA is varied and includes conducting the supply survey through to managing social media responses and establishing a new relationship management system.