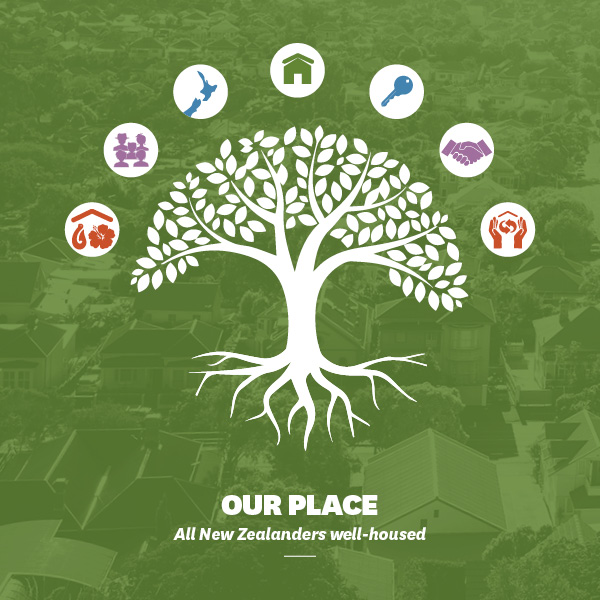 This is an opportunity to learn more about and provide your thoughts on the actions and measures in the updated Our Place 2016 plan to see all New Zealanders well-housed. Joining us will be economist Shamubeel Eaqub, New Zealand Council for Infrastructure Developments CEO Stephen Selwood and independent housing consultant Leonie Freeman.
Here is the run sheet Run sheet our place seminar 26 oct V8.pdf
26 October 9am-1pm at The Front Room, Spark New Zealand, 167 Victoria Street West, Auckland
Looking at what a real, comprehensive housing plan with multi-sector support would need to do to see all New Zealanders well-housed. We are checking the policies of the various political parties with the opinions of our stakeholders and advisors.
There is no charge for this event.
Read our press release for the event here.