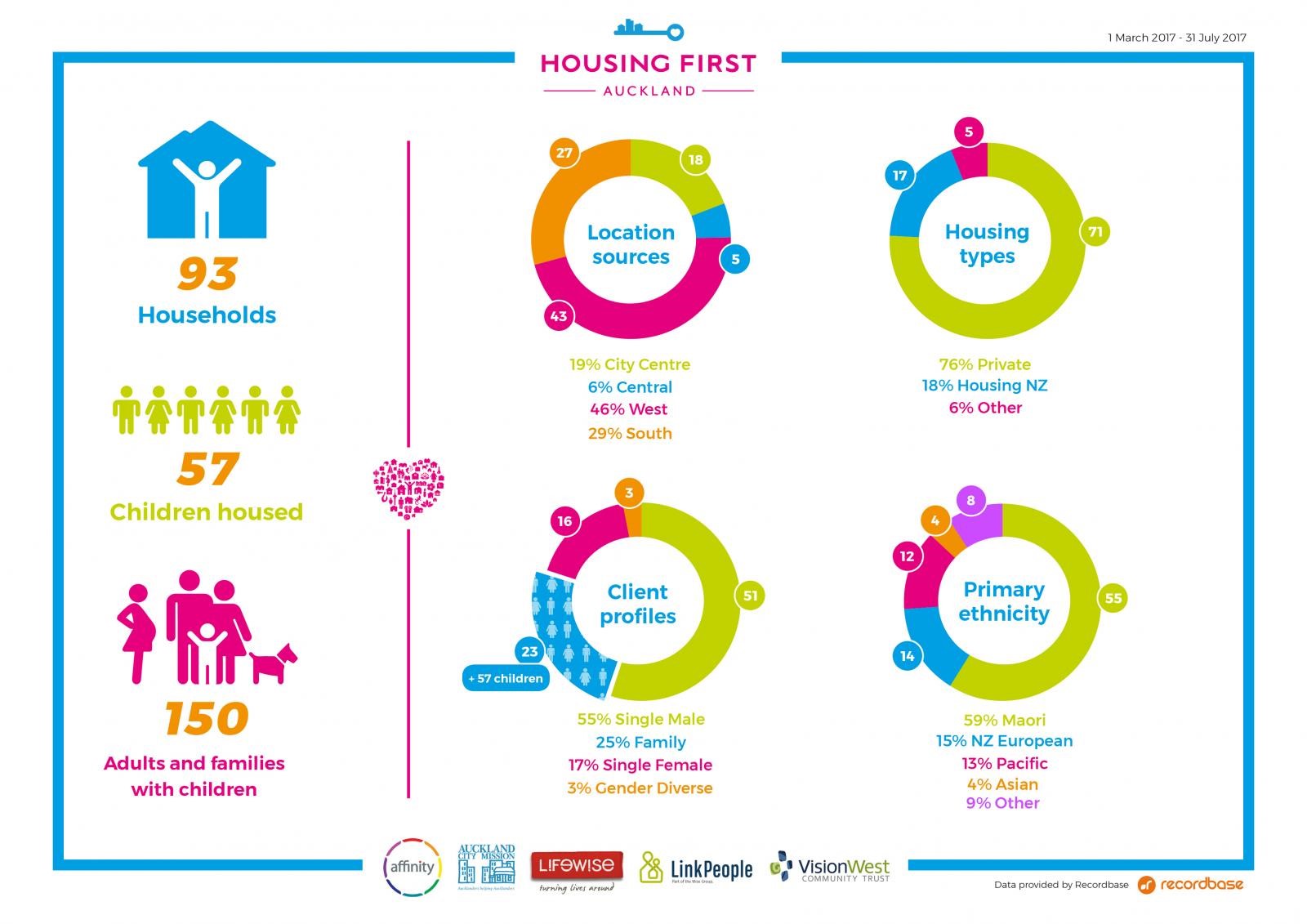 Mayor Phil Goff says, "Supporting 150 people into permanent homes over four months is great progress for Housing First. These people can now wake up in warm, dry homes rather than have to worry about whether they will have a roof over their head for the night or where their next meal will come from.
"Of those 150 people, there are 23 families including 57 children. It is heart breaking that kids are sleeping rough in Auckland, but I'm encouraged by the progress Housing First has made and looking forward to helping more families into homes over the coming months and years.
"The housing first approach is a proven model. It has worked in other cities in New Zealand and overseas and that is why we are using it here in Auckland.
"People living rough around our city and families sleeping in garages is not the decent society we want our city to be.
"We're not building enough houses; we're not building enough social houses, and of course we've got a growing problem such as mental illness that leads to more people sleeping rough.
"Council is tackling homelessness as a priority and funding the Housing First initiative, the James Liston Hostel and emergency housing coordination.
"Homelessness has no one simple cause or one simple solution. It makes absolute sense for central and local government, NGOs and the private sector to work together to take effective steps to respond to chronic homelessness."
"Housing First is proof that we can collaborate to provide a route out of chronic homelessness. It is a start and it is significant, but over time we will need to do more."
Housing First is funded by Government and Auckland Council, and involves experienced community organisations, Affinity Services, Lifewise and the Auckland City Mission, LinkPeople and Vision West. It will run for two years.
Housing First Auckland will focus on the City Centre, Central, West and South Auckland where there is the highest concentration of homeless people.
Housing First at a glance:
• 150 people housed – 70 single adults, 23 parents and 57 children
• 93 households helped – 43 in West Auckland, 18 in the City Centre, 27 in South Auckland and 5 in Central Auckland
• 71 houses sourced through private sector landlords, 17 with Housing NZ and five community housing providers
• Housing First Auckland working with another 156 people
• Helping 472 chronically homeless in two years over two years
Zoe Truell of the Central Auckland Housing First project talks about their project on 22 August 2017