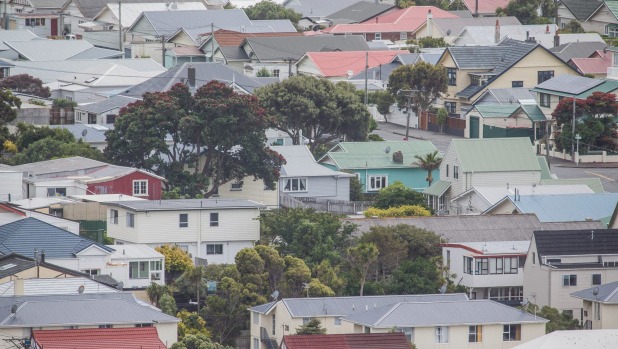 Turning that around will be no easy task. A report that will be tabled at a council meeting this week predicts Wellington will need to build another 21,000 dwellings by 2043.
The number of people in Wellington currently on the waiting list for social housing is 303. The Salvation Army says it is dealing with a noticeable rise in emergency housing requests, which has filled stock almost to capacity.
Wellington Deputy Mayor Paul Eagle, who has been put in charge of the city council's recently established housing taskforce, acknowledged the housing deficit was seeing some residents resort to desperate measures.
"If flats are being advertised as four residents there might be eight living there," he said. "The other thing, too, is we do have a rising homelessness situation."
Citizens Advice Bureau service manager Audrey Fell-Smith said her team was handling three times the amount of requests for emergency housing advice compared to a year ago.
Her advice was if you have housing elsewhere, do not come to Wellington.
A recent call from a young woman living in a car with her child remind her of a scene reminiscent of those in Auckland, she said.
"The biggest issue are people who are too rich for social housing from the Ministry of Social Development, but too poor to afford the city's horrendous rents."
Jenny Rains, manager of the council's social services team, said it was unclear exactly how many people in Wellington were homeless, but it was a "significant" problem.
"Those without shelter that have become more visible in our city," she said.
"We are also aware of what appears to be an increasing number of people sleeping in cars and campervans, and we know of a number of boarding houses which are likely to be accommodating homeless people."
Between June and December 2016, 157 people were referred to the Te Whakamura project, which works with street homeless and other vulnerable people.
Sean Murrie, managing director of Matrix Homes, said most property developers in Wellington had not turned their minds to affordable housing because of the hurdles involved in getting resource consents.
"By the time [developers] do everything, they tend to just want to maximise their returns, so it's a matter of land supply. It's been well documented that if more land was available, there could be more affordable housing."
Eagle said the main problem was developers focusing on larger residential builds where there was the maximum profit, rather than creating housing for first-home buyers.
A lack of land, alongside a shortage of labour and slow consenting process, was also exasperating the problem, he said.
"That's why we are intervening, because that cannot continue to happen."
Alongside the council's plan to build 750 new units, Eagle said it would utilise its powers to end land banking, petition central Government for new powers to free up land, allow for more housing intensification, and take a stronger stance on dictating the types of consents developers were granted.
"We're not in a crisis like Auckland, but if we don't do something … everything is pointing to us that we have to move," Eagle said.
Read more here.