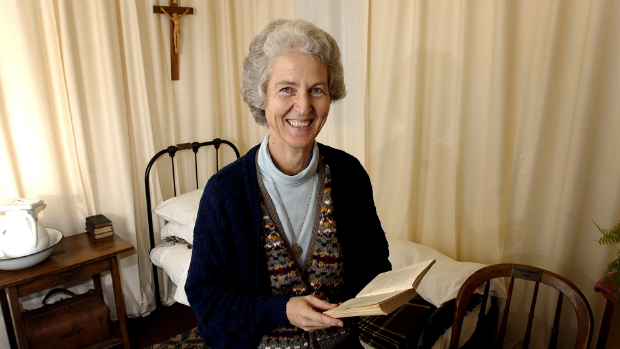 Sister Margaret Anne Mills of the Sisters of Compassion said the order is committed to providing safe, affordable pensioner housing in Horowhenua well beyond the contractual obligation to keep them until 2029.
At a media briefing on Wednesday, the Horowhenua District Council officially announced the sale of its 115 pensioner housing units was expected to be finalised within the next five weeks. The briefing confirmed information leaked to Stuff last week that revealed the council is selling the pensioner units to a new company, Compassion Horowhenua.
But the council would not confirm the controversial $5.5 million price tag – well below the property portfolio's rateable value of $7.19 million. It did, however, concede the sale price was less than that.
And in a further twist, Horowhenua Mayor Michael Feyen, a vocal opponent of the deal, was only present at the briefing because he received a tip-off about it the previous night.
READ MORE:
* Horowhenua council-owned pensioner housing sells for $5.5 million
* Horowhenua council handed petition against pensioner housing sale
* Horowhenua community housing transfer discussed behind closed doors
* Horowhenua pensioners worried new housing providers will hike rent
The sale decision was made in a public-excluded committee meeting last month, while a 2000-signature petition opposing the sale was delivered to the council last week. Grey Power, along with Feyen, has previously expressed concern and have called for further consultation.
Council chief executive David Clapperton said consultation was over, the decision was made, and the deal would go through unless serious issues arose over the five-week due diligence period.
Clapperton said the sale price was fair, taking into account an outstanding $5.2m Housing New Zealand loan on the properties that would be transferred to Compassion Housing, and a projected $4.3m cost to replace 50-60 per cent of the units in the next 25 years.
The sale was conditional on the properties remaining community housing until 2029.
Compassion Housing is a joint venture between the Sisters of Compassion and private investment firm Willis Bond
Sister Margaret Anne Mills said the order made a similar deal with Upper Hutt's council in 2000, which had worked out well, and hoped they could repeat the success in Horowhenua.
The Sisters' service manager manager from Upper Hutt would come to Horowhenua weekly, a local facilities manager and nurse will also be made available.
The Sisters had nearly 100 years experience caring for the elderly and were committed to providing secure, warm and affordable pensioner house well beyond the contractual obligation, she said.