"We take breaches of residential tenancy law seriously, and are working to crack down on poor landlord behaviour across New Zealand," says Paul Coggan, Manager of the Ministry of Business, Innovation and Employment's new Tenancy Compliance and Investigations Team.
"Our Dunedin visit was just the start of these operations. We will be in cities and towns across New Zealand to raise awareness of the rights and responsibilities of both tenants and landlords, and to ensure landlords are complying fully with the recent changes to the Residential Tenancies Act.
"The level of non-compliance identified during this operation was concerning, especially in the area of the current insulation statements now required on tenancy agreements.
"Landlords must make a statement about the location, type and condition of the current insulation, if any, on any tenancy agreement made since 1 July 2016, and it's surprising there are still landlords who have not done it and are therefore failing to maintain legally required records."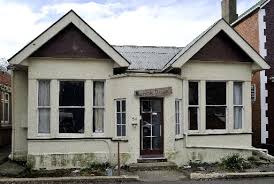 A template of a current insulation statement appears on the Residential Tenancy Agreement form at www.tenancy.govt.nz/insulation. Insulation will be compulsory in all rental homes from 1 July 2019.
Read more here