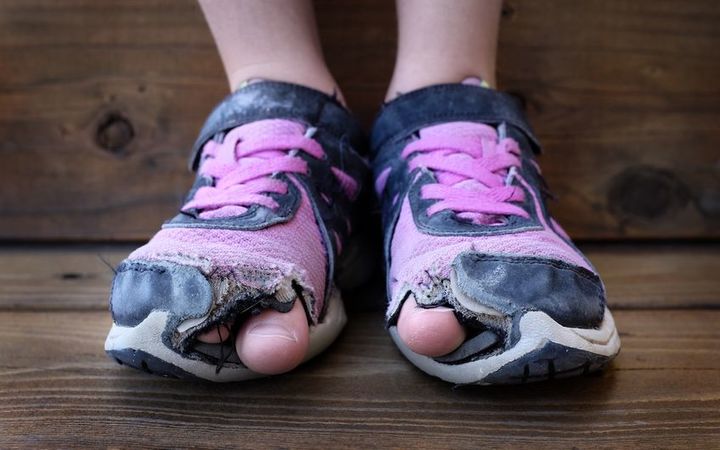 Kaeo Primary School principal Paul Barker said five new children from families being housed in a former holiday park have started at his school in the last week, but the community already had problems dealing with its own issues arising from poverty.
He said housing in the town was already substandard and in some cases terrible.
"Like everywhere in the country at the moment, housing is a scarce resource in Kaeo and we've got many cases in our school of overcrowding and substandard housing."
Northland is second only to the Gisborne region for economic deprivation with unemployment, crime and suicide rates all well above the national average."
Mr Barker said the town often ranked at the top of all the deprivation indexes.
"The one that came out last week from Auckland University has Kaeo and Whaingaroa top of the deprivation index in New Zealand. The one out of Dunedin University a couple of years ago had Kaeo at the top."
Some of the children had come from situations where they had been evicted from their home, he said.
"Moving basically across the island to live in a chalet in the Whaingaroa holiday camp miles from anywhere.
"They're a bit bewildered and lost as you would expect them to be, away from their whānau, from their support systems, from their school to temporary housing some distance away."
In a statement, MSD's deputy chief executive of housing, Scott Gallacher, said Te Rūnanga o Whaingaroa had bought the campground – which includes 14 one-bedroom units with shared kitchen and bathroom facilities – using a combination of its own funds and funding from Te Puni Kōkiri.
He said the ministry had a three year contract with the rūnanga, with first placements in July.
"Transitional housing provides short-term housing for people with an immediate housing need, for up to 12 weeks," the statement said.
"While staying there, the rūnanga provides a range of social supports to help transition these people/whānau into sustainable housing on a long-term basis."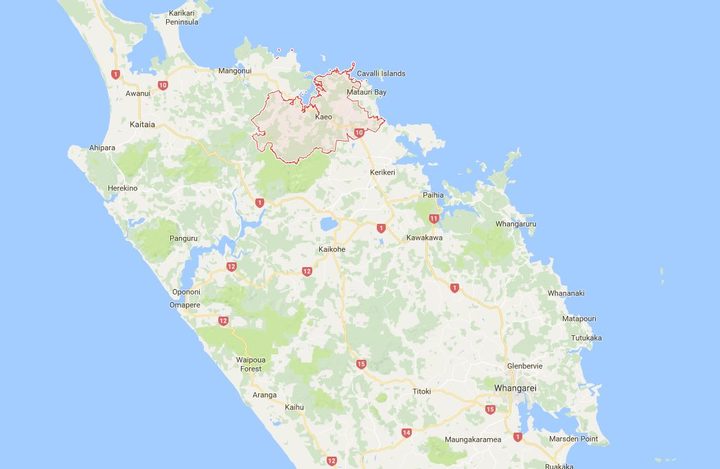 Kaeo in the Far North has a population of just under 500 people according to the 2013 census.
Mr Barker said it seemed as though MSD had not considered the pressures that already existed in the town.
"It really doesn't seem to make much sense at all and it seems to me as though MSD has bought a place that they can see people that it's kind of out of sight, out of mind.
"Over the last couple of weeks we've had enrolment from lovely kids, but from kids as far as Kaikohe and Kawakawa for the emergency housing in Kaeo.
"My guess is if this continues then there'll be children more sorely affected by this that will create more of a challenge than we've got so far."
He said the school had not known the children and their families would be coming.
"It's kind of a typical consultation process at the moment that there is no consultation at all."
Update 22 August
A former holiday camp in Kaeo, comprising 14 one-bedroom units with shared kitchen and bathrooms, was bought by Te Runanga o Whaingaroa, with assistance from Te Puni Kokiri. It has a three-year contract with the Ministry for Social Development to provide transitional housing.
Runanga chairman Murray Moses said that the organisation was committed to helping any whanau living in overcrowded, homeless situations. "Whether they are local or further afield, their circumstances and needs are no less, they are all whanau," he said.
Chief executive Toa Faneva said families would receive wrap-around support, including help with financial capability, employment and addiction, and be helped into sustainable, long-term housing. Emergency accommodation, social housing and affordable homes were all part of the runanga's housing strategy, he said. Read more here.