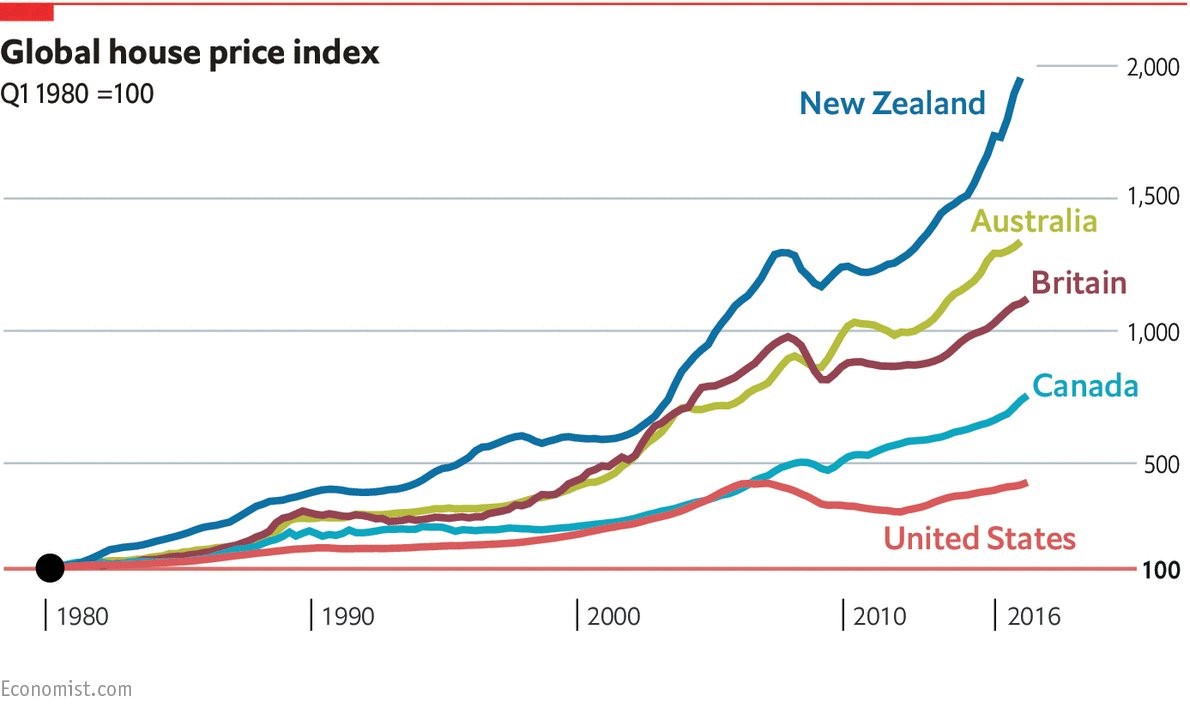 '
The Economist said house prices in New Zealand have climbed 13 percent in the past year, and by 21 percent in houses worth more than $1 million.
It said interest in New Zealand as a bolthole for wealthy foreigners had trebled since the election of Donald Trump as United States president last November.
The Economist showed New Zealand leading on all measures, including against incomes, and against rents.
It said foreign investment was a contributor to the prices.
Gareth Kiernan, the chief forecaster at Infometrics, said official figures estimated about four or five percent of property purchases in Auckland were by foreign buyers.
But he said that may not show the full picture.
"It would be pretty easy to set up a company or a trust which is registered in New Zealand for tax purposes, and then it wouldn't get picked up that you were a foreign owner coming in here and purchasing property. So it is hard to know, but I think the key there is you look at the capital flows that have been coming out of China, and it doesn't take very much Chinese money to make a very big splash in the New Zealand market."
Mr Kiernan said undersupply and low interest rates were also factors.
"There's no question really that property in New Zealand is unaffordable or over-valued when you look at some of those measurements The economist uses, comparing house prices to rents and house prices to incomes, especially in Auckland, those ratios are completely off the chart when you look at the history of the past 20, 25 years."