Listen to Scott Figenshow comment on Morning report.

Here's the media post on this.
Social housing project on market after just a year
The part-government-owned Tamaki Redevelopment Company is selling its tenancy arm, Tamaki Housing Association, which manages nearly 2800 homes. The houses themselves will remain owned by the company.
Local housing providers said they were interested in purchasing the company but worried they could miss out to a large overseas operator.
Tamaki Housing Association took over as landlord of the Housing New Zealand properties last March. Its owner, Tamaki Redevelopment Company, jointly owned by Auckland Council and government, has now called for expressions of interest for acquiring the tenancy management service.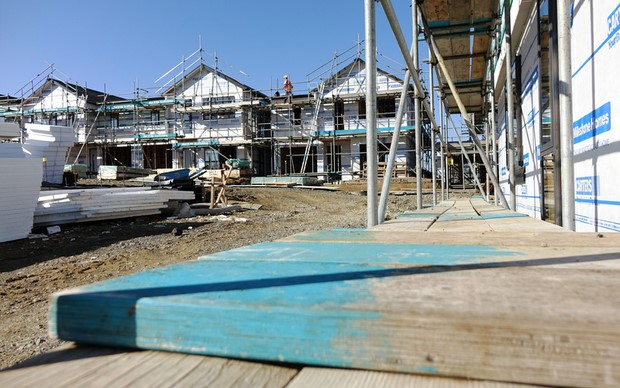 Canberra-based community housing network PowerHousing Australia said some of its members were interested in partnerships with New Zealand providers.
PowerHousing chief executive Nicholas Proud said he had been spoken to the New Zealand government about taking over state housing or transfer housing for several years and had meetings here three weeks ago.
"They [Australian providers] would look to invest there to grow a business there in conjunction with a partner, or partners, if that was determined to be something that they wanted to pursue," Mr Proud said.
"So it would be entirely in the hands of those community housing providers themselves."
Making a profit was not the motivation for Australian providers wanting to invest in New Zealand, Mr Proud said. They wanted to help grow the sector and improve the lives of tenants.
"It's such a small scale [that] it wouldn't be a significant profit," Mr Proud said.
New Zealand-registered Compass Housing Services and the UK-based Pinnacle Housing, which has pitched for state housing here, did not respond to a request for comment.
Gold Coast-based Horizon Housing said while it remained "very interested in open dialogue with local providers in other territories, at this stage they have nothing to contribute to this particular story".
Local housing providers said they should run Tamaki Housing Association and ensure any profits are reinvested here.
Auckland Community Housing Association chair James Widgery said local providers had proved they could handle large-scale projects.
"I think as New Zealanders we know our people really well and I guess my preference would be wherever possible that we continue to support our own," Mr Widgery said.
"We can deliver as well as anyone globally and I think we've proved ourselves with some very successful models here in the community housing sector."
Community Housing Aotearoa chief executive Scott Figenshow said Tamaki Housing Association was only a year old and it should not be for sale.
"Wouldn't it be better to put that same effort into growing the additional supply rather than trying to repackage this currently reasonably well operating entity?" Mr Figenshow said.
Tenants should have a say on who would be their next landlord, he said.
"Where is the opportunity for the Tamaki resident, the Tamaki tenant, to say whether Organisation A or B or C can deliver a fantastic outcome in their community?
"They've just been through a big change from Housing New Zealand to Tamaki Housing Association," Mr Figenshow said.
Scott Figenshow also talked to Stuff journalist Torika Tokolau-Chandra