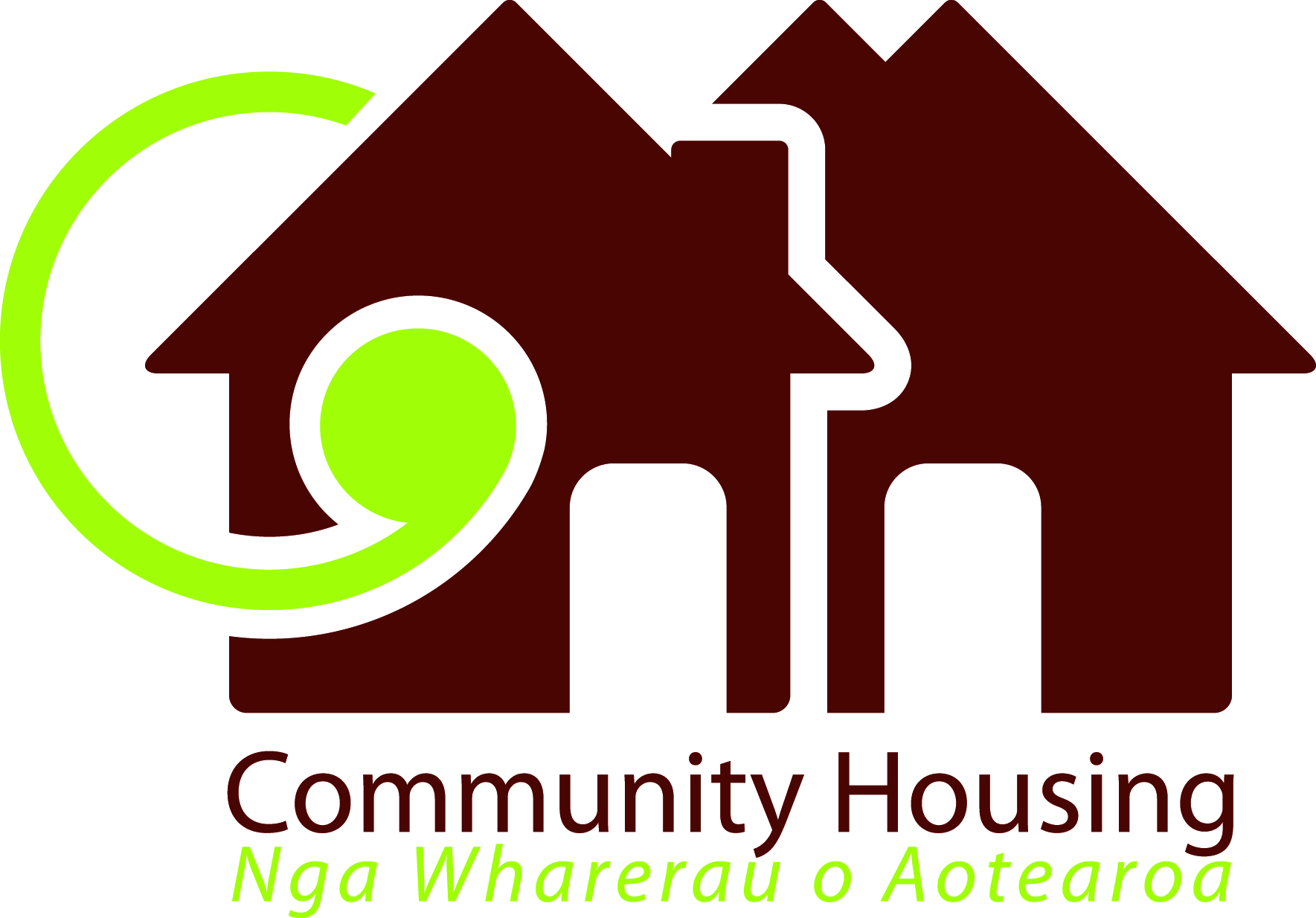 Submissions will initially be heard by the inquiry at four locations: Te Puea Marae in Auckland, Tauranga, Wellington and Christchurch between the end of August and early September. Read more about the process here.
Read the two-parts of the CHA and He Kainga Oranga submission here:
CHA and HKO Housing First part 1.pdf

CHA and HKO doing things better part 2.pdf
Read CHA's press release from 30 August here: MR homelessness inquiry 2016.pdf
CHA's submission is mentioned in this media report here on Stuff.
Te Puea Marae in Auckland
A Radio New Zealand report on some of the submissions presented at Te Puea Marae in Auckland is here.
Last week media bought the situation of renting driveways in Auckland to people's attention. Here's the Radio New Zealand report where David Zussman of CHA was asked to comment.
Update on 26 August inquiry in Christchurch
Last week's hearing in Christchurch found there is a lack of affordable housing following the 2011 earthquakes that is still creating problems in the city.
"Even though the government is trying to claim that the way that they've organised the rebuild has benefited Christchurch, what the locals are telling us is actually the population also went up…. so the shortage is still very real.
"The organisations are telling us they're seeing an increase in homelessness," says Green MP Marama Davidson.
Comcare Trust is a registered Community Housing Provider in Christchurch.
Its housing support services manager Annette Sutherland told the hearings panel a lack of affordable and accessible housing options in the city was leading to tough choices.
"Do I choose a women who is eight months pregnant living in a car? Or do I choose somebody who is homeless in hospital and about to be discharged?"
"These are the choices you have to make when you're running emergency housing."
In Rotorua on Monday 29 August
Love Soup Rotorua founders Elmer and Gina Peiffer said when they first started out they simply meant to provide food for those who couldn't afford it, but were now seeing between five to 15 homeless families a day who needed emergency housing.
Aaron Houghton, who has a full time job, spoke about his struggles finding a place to live saying that he had been living in his car, alongside a lot of others.
"I have seen cars been broken into while people are sleeping in them. We need some where safe for us 'car people', a block of land where we can sleep and be safe over night, there just aren't houses for us," he told the group.
Mayor Steve Chadwick said she saw it as a community issue and was hoping the council could work with the community to solve the problem.
Rotorua Labour Electorate Committee chairman Haydn Marriner said the problem started years ago.
"Two years ago we had a homeless problem, if we don't deal with it now it's going to be five years before we do something. The problem is only going to get bigger."
Homeless crisis in Northland

Hundreds of Northland children are homeless, according to a new report.
One expert says the situation is a crisis and leaves families unable to plan for their futures.
Nearly 1900 people were homeless in Northland in 2013, according to the Otago University report released this week, entitled Severe housing deprivation in Aotearoa / New Zealand 2001-2013.
The homeless population includes people living in "severely inadequate housing" such as shelters, crowded homes or houses without proper amenities.
The report revealed more than a quarter of Northland's homeless were under 15 and 44 per cent under 25. Twenty-five per cent were Maori, and 27 per cent Pacific people.
One Double Five Community House and Taitokerau Community Law co-ordinator Carol Peters said homelessness was a major problem in Northland.
The situation wasn't getting any better in Northland despite the Government offering emergency housing support, Ms Peters said."It's the whole housing situation. It's not just the emergency housing. It's the ability of people to afford decent, warm, suitable housing."
Final hearing in Wellington
The panel heard from many groups and people with experience of homelessness on 5 September, the last hearing of the inquiry.
He Kainga Oranga deputy programme director Nevil Pierse told the inquiry that there was a moral case to end rough sleeping. But there was also a strong economic case, he said.
His organisation's "best estimate" was that it cost the Government $65,000 "to keep somebody homeless". These costs were mostly incurred in mental health services and the police costs of addressing both offending by and against homeless people. Yet it could cost as little as $15,000 to get them off the street.
Nevil Pierse said other countries which had invested in the Housing First approach had found a net economic gain in getting people off the streets.
"In Canada … they were able to show that there were actual benefits. Ninety-six per cent of the money for rough sleepers they were actually getting back."
This figure did not take into account the benefits of a potential increase in tax take and higher employment.
If fully funded in New Zealand, Housing First could "end homelessness for free", Pierse said.
Social Housing Minister Paula Bennett confirmed in July that $3 million would be invested in the Housing First model which is based on the idea that people should be placed in housing before any other issues such as addiction or mental health are addressed.
Pierse welcomed the commitment, but said that level of investment was equivalent to around $750 for each homeless person in New Zealand per year. In Canada, where Housing First originated, $110m was invested in the programme a year – around $15,000 per person.
Community Housing Aotearoa head Scott Figenshow told the inquiry that the non-government sector was ready to deliver more affordable housing.
But the sector needed certainty about long-term funding before it committed to increasing capacity.
"We need to know that there is a 10-year capital fund, and a 10-year [rent subsidy] fund, and a 10-year supportive services fund … so that everybody has certainty that it's going to be here year-in and year-out through multiple political cycles."
The committee also heard from people who had lived on the streets or in cars.
Sarah, a solo mother of five children from Lower Hutt – who asked that her full name not be published for safety reasons – said her family had lived in a car, in a single bedroom in a rental property, and in substandard housing that made her children sick. One of her children had nearly died after getting pneumonia, she said.
She said that she married while young and had spent years trying to escape her abusive partner. A long legal fight to secure a protection order against him had left her in debt.
She had struggled to get help from Government agencies, though she was now on the wait-list for a state house after a long fight with Housing New Zealand.
"At times going to WINZ I've found they can be really horrible," she said. "I've had case managers who have treated me as less than human."
Sarah said the private rental market was unreliable for homeless or vulnerable people.
Downtown Community Ministry director Stephanie McIntyre told the inquiry that homelessness was one of the most critical social issues confronting the country. She said the number of affordable, rental houses should be massively increased and the priority should be increasing the number of permanent homes for people, rather than just emergency places.
Government response
On Morning Report this morning , 6 September, Prime Minister John Key was not going so far as to say the inquiry was a waste of time, but maintained a homelessness inquiry was not needed.
"Of course it is always important to meet people and hear their story. But we've been doing. If we hadn't had that outreach ourselves, then I'd say 'yeah fair enough', but actually the government's being doing that itself, and doing that for quite some time," he said.
"There's a lot consideration being given to a range of issues and as we've said, if something unique comes out of the inquiry that the government either hasn't considered or the officials think is a good idea, then we'll take that on board.
"I don't think we've seen anything yet that we're not aware of – but let's wait and see."
The inquiry will prepare a report to present to the select committee which will make recommendations to the government.