Bill English announced 10 new targets for Government to achieve and one of them is a target will be to achieve a 20 per cent reduction in the time it takes to house priority clients on the social housing register. Budget 2017 will include a $321 million Social Investment Package of 14 new initiatives. See more here.
Māori housing initiatives and marae will receive $27 million over the next three to four years in the Budget. Māori Development Minister Te Ururoa Flavell said the money would fund whānau housing projects, affordable homes for Māori, and supporting marae.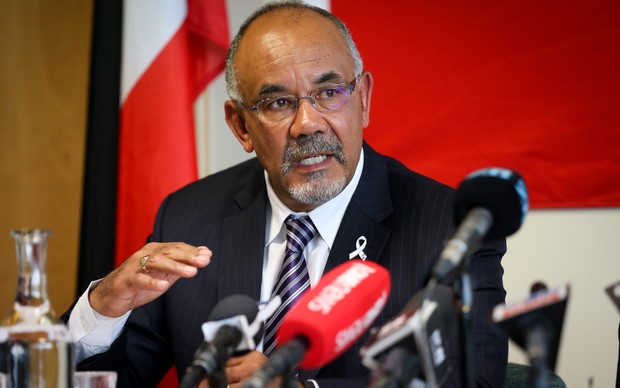 It would include $9m over three years to be spent on trialling new approaches to help whānau into their own homes.
Mr Flavell said it would result in more houses being built.
"We know we've got a good recipe, it's about just resourcing it, and we definitely don't want to go over the areas that other ministers have taken up which is why we've tried to be a little bit more innovative about how we present this package to Māori communities."
Mr Flavell said Māori families were already benefiting from shared equity models or rent-to-buy arrangements and the government wants to look at more community-led initiatives.
Māori housing initiative Kāinga Ora was set to receive $8m, while $10m over four years was slated would help repair and restore marae buildings and maintain marae protocols.
He said Kāinga Ora had supported 140 housing proposals since it launched 18 months ago.