What is Community Housing?
What is Community Housing?
Community housing is a form of affordable housing working alongside private housing in the open market. Typically, community housing organisations are not-for-profit groups meeting housing need through a range of affordable rental and home ownership options. They provide an alternative to the public housing provided by Kāinga Ora (formerly Housing New Zealand) and local authority housing.
Community Housing Organisations provide around 18,520 homes throughout New Zealand.
In your area you will find a range of community housing services. They may be provided by Iwi or Pacific groups, they might provide tenancy advice services, or they might be a local community housing trust. They provide warm, safe, dry, affordable homes through a range of housing options that include: emergency housing, affordable rental or home ownership assistance. Some organisations may provide additional wrap-around support services directly, whilst others ensure links are available as needed for their residents.  CHA is the voice for all these kinds of organisations and more.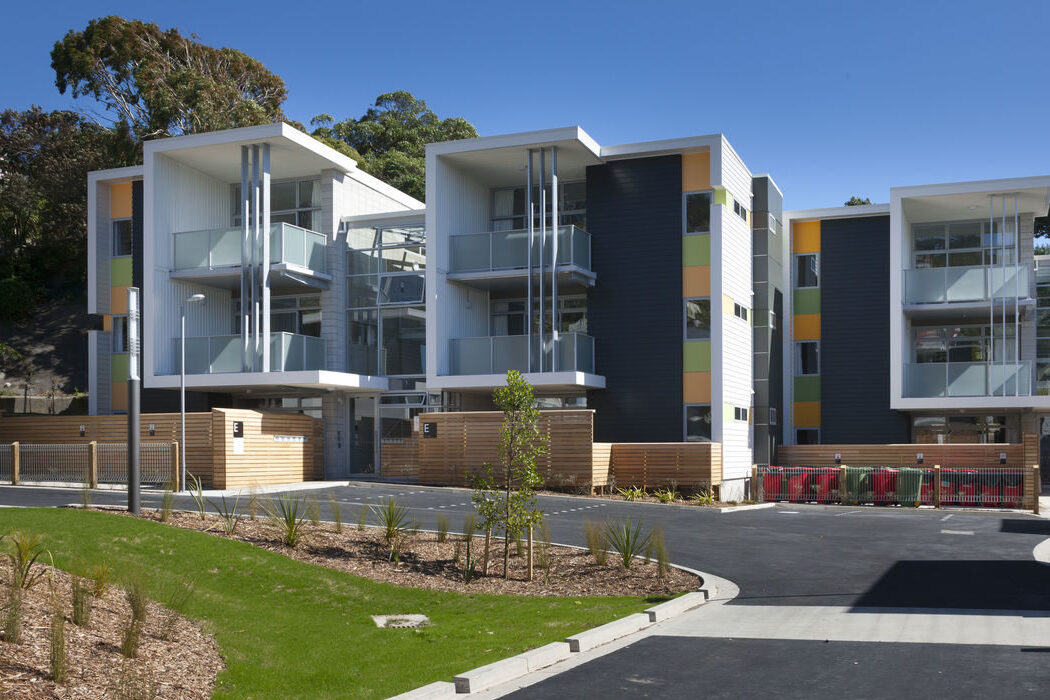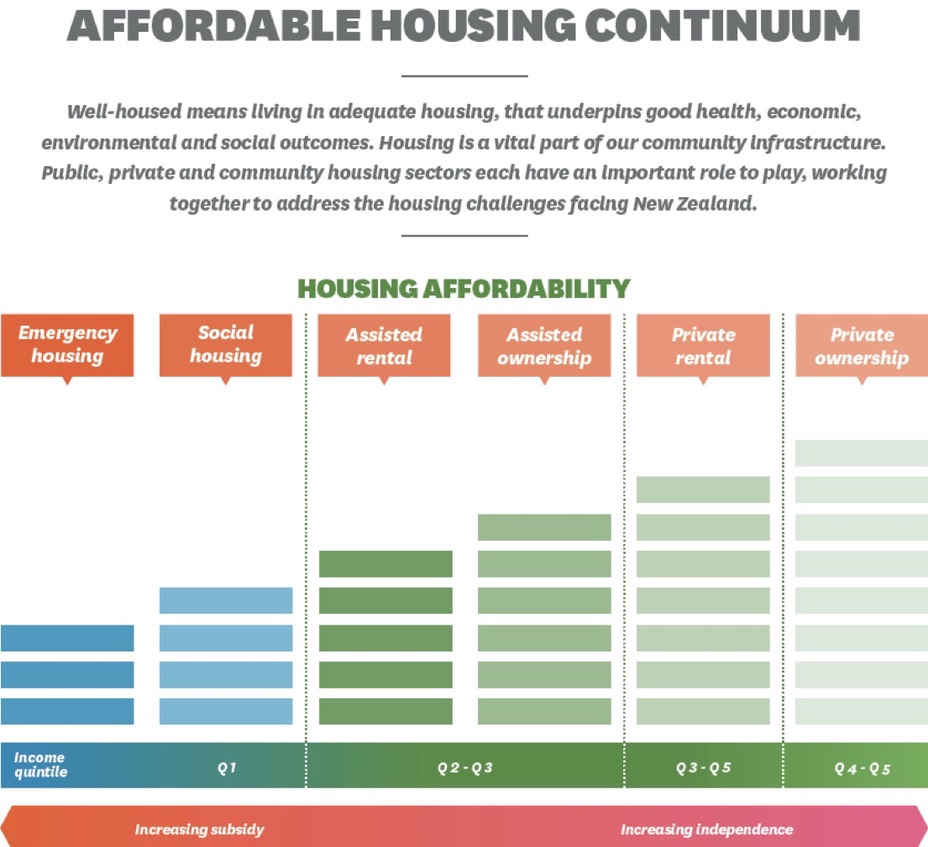 The Community Housing Regulatory Authority is an independent agency within the Ministry of Housing and Urban Development which registers and regulates community housing providers in New Zealand. Organisations which demonstrate the ability to meet the CHRA Performance Standards become registered as a 'Community Housing Provider'.  Since 2014, Registered CHPs have been able to provide homes to those on the Public Housing Register and access the Income Related Rent Subsidy. Other community housing organisation who are not Registered cannot access the IRRS, but still offer other affordable housing options for rent and purchase.
The community housing sector in New Zealand is small compared to other countries and we know there are many New Zealanders who still need access to good housing.  Community providers are striving to increase the number of homes available to see all New Zealanders well housed.
How do I apply for housing? 
If you or anyone in your whānau urgently needs a home, please call Work and Income New Zealand on 0800 559 009. You can check out the WINZ website  on how to apply for emergency housing or for the social housing register here: WINZ Website. Community Housing Aotearoa represents non-government organisations who also provide affordable housing and you may be able to apply for housing directly through one of our members. A list of our member community housing providers is available in our Members Directory here: CHA Members' Directory. 
What kind of organisation or group is a typical community housing provider?
Typically providers of community housing are:
independent, not-for-profit organisations reinvesting their profits back into providing housing or housing related services

part of the communities they work within

responsive to their tenants and if a registered Community Housing Provider regulated by the Community Housing Regulatory Authority (CHRA)

providing long-term, affordable and appropriate housing. Continue reading below about the different housing options which CHPs provide. 
Who decides on who gets to live in one of the community houses?
Each community housing organisation will have established eligibility criteria for getting into their homes and a system for assessing and ranking applications based on housing need, the types of homes they have and any other objectives outlined by their organisation. Registered Community Housing Providers receive referrals from the Ministry of Social Development's Social Housing Register for placement into Income Related Rent subsidised homes.
What are the rent charges for community houses?
For affordable rental homes, resident rents are generally set at or below 80% of market rental levels for the area and intended to be around a third of household incomes. Each provider will have its own rent policy and eligibility settings.
For homes provided by Registered Community Housing Providers subsidised by the Income Related Rent subsidy, the tenant portion of the rent will be 25% of the tenant's income as determined by the Ministry of Social Development. 
Models of Community Housing
Affordable Rental – Affordable rentals are provided by community housing organisations for the express purpose to make homes more accessible to individuals and whanāu. Affordable rents are commonly set at less than 80% of market rent in an area. 
Public Housing – Public housing is subsidised rental housing receiving the Income Related Rent administered by the Ministry of Social Development with the tenancies managed by Kāinga Ora or registered Community Housing Providers.
Emergency Housing – Temporary accommodation for individuals and families who have an urgent need for accommodation because they have nowhere else to stay, or are unable to remain in their usual place of residence. Eligibility and placements are determined by the Ministry of Social Development
Transitional Housing – Transitional housing is temporary accommodation and support for individuals or families who are in urgent need of housing. It provides warm, dry, short term housing for people and families who have an urgent need for a place to stay. It is intended that families and individuals stay in transitional housing for an average of around 12 weeks. Families and individuals may also receive a further 12 weeks support once they've found a more permanent place to live.
Progressive Homeownership – Progressive homeownership programmes move people and whānau out of the long term rental market and into a home of their own. 
Shared Equity – Shared equity is a form of PHO where an occupier and community housing organisation jointly purchase a property. An occupier will commonly purchase 60-80% of a property with a community housing organisation owning the remaining shares. An occupier can apply for a mortgage to fund the purchase of their shares and progressively purchase the remaining shares from the organisation in lump sums at the new property value. 
Rent to Buy – Rent-to-Buy programmes allow tenants to rent a home at equal- or below- market rent for a specified period while they build the financial capacity to purchase the home either outright or in a shared equity model with a community housing provider or other form of landlord.  
Residential Group Housing –  Residential Group Housing provides co-housing options for individuals and whānau with unique needs who are assisted with wrap-around services. 
License to Occupy – License to Occupy programmes offers tenants the enjoyment of the property without taking any formal ownership of it. License to Occupy models are commonly used on papakāinga or communally held land where tenants may purchase a property but not the land which the property exists on. The tenant has license to occupy the land until they move on where they can sell the property back to the land owners or move the home off the land.