Auckland Council's Homelessness Policy Project, released on Wednesday 19 July showed there were 20,296 people without a house in Auckland in 2013, according to census data.
Of those, 16,350 were sharing and couch surfing with others temporarily, 3175 were in temporary accommodation such as emergency housing, refugee camps and boarding houses, and 771 were sleeping rough.
The report forecast the total figure would have risen to 24,000 by 2017, given population growth data.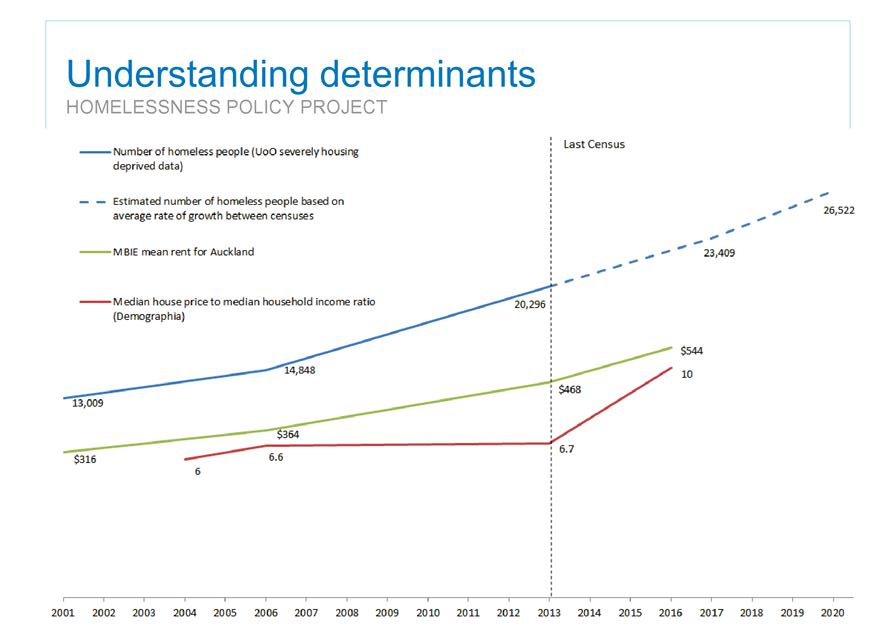 The report identified that there were gaps in each are of the system:
No guiding policy or direction
Data and monitoring gaps
Coordination issues
Ending and preventing
Auckland City Missioner Chris Farrelly said homeless people had a life expectancy that was about 20 years lower than the average life expectancy.
"One person dying on our streets or as a result of homelessness is one too many."
Farrelly said the deaths of rough sleepers were due to myriad issues such as health problems, poor nutrition and continued exposure to the elements.
"We've had some very wet, cold nights in the winter so far and it is heart-breaking to think of people sleeping outside in these conditions."
Meanwhile, a 'Hikoi of Hope for the Homeless' will be held in south Auckland on July 29.
The march will advocate for the establishment of a drop-in centre in Manurewa that the homeless can visit at night to keep safe, warm and dry.