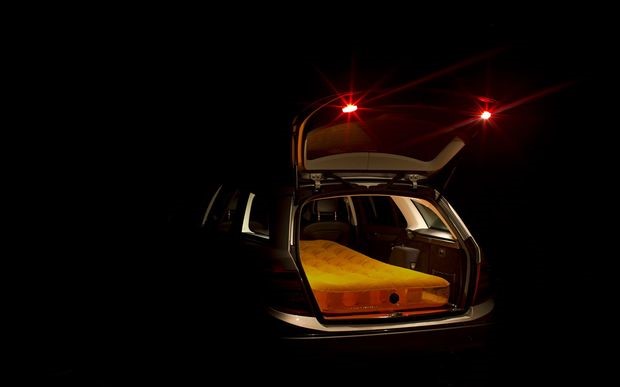 Emergency providers are warning more families will be sleeping in cars this winter. One housing trust is getting up to a dozen enquiries every day.
Among the many homeless families who have already asked for help this year is a great grandmother caring for young children.
The manager of De Paul House on Auckland's North Shore Jan Rutledge said that was a new trend.
"We are seeing in our accommodation a grandmother and a great grandmother taking care of their grandchildren and great grandchildren. There seems to be a missing generation.
"The parents are completely out of the loop."
Homes were found for them but many were choosing to stay in crowded houses – sometimes with extreme overcrowding.
The Ministry of Social Development said today it planned to buy a few motels to help provide shelter for homeless people this winter, but it could not guarantee that people would not be sleeping in cars, tents and garages.
Deputy chief executive of housing Scott Gallacher told Morning Report the motels would be bought around the country to provide shelter.
But he said he could not guarantee that everyone will be housed this winter.
"The Ministry of Social Development is absolutely committed to working with everyone in our communities – whether that's in Auckland or elsewhere in the country – to make sure we leave no stone unturned to provide people with safe, secure accommodation."
Mr Gallacher said motels were being used as a temporary option until more emergency housing was built.
He said since last winter 265 places had been built and were all tenanted, 220 more were expected to be ready in the next two months and another 430 would open over the rest of the year.
Among the new emergency housing developments in Auckland, a new complex in Otahuhu, south Auckland with 43 units would provide "safe, warm and dry accommodation for up to 250 mums and dads and children through the course of this year".
Mr Gallacher said the Ministry was looking at a handful of motels in places where "the need is pressing".
"It makes sense for the MSD and the government to purchase the motels so we can ensure ongoing stability for the supply of emergency housing for the families and individuals most in need in our communities," he said.