KiwiBuy Campaign Media Release on PHO announcement 24 July 2020.pdf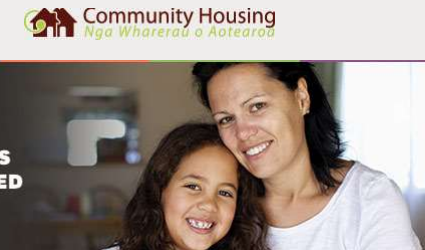 CHA Newsletter 8 July 2020
No Results Found
The page you requested could not be found. Try refining your search, or use the navigation above to locate the post.
No Results Found
The page you requested could not be found. Try refining your search, or use the navigation above to locate the post.
Our Stories
View Community Housing Aotearoa's media releases, news, newsletters and case studies below.
New housing Minister Phil Twyford has revealed to the Herald the first in-depth details of the incoming Government's new $2 billion KiwiBuild scheme, explaining how 100,000 new residences will be built in the next decade.
In this newsletter we welcome the new Labour-led coalition Government and provide details on the 24 October seminar: 'Building our sector for 2030". You will also find a link to our new online annual report, and information on the latest sector news, events, jobs and resources.
Work has begun on preparing a site for 19 new homes that will be used for transitional housing in Opal Drive, Papamoa. These houses will be managed by community housing provider, Tauranga Community Housing Trust and should be available by Christmas.
He Korowai Trust in the far North trust has been housing the homeless and is about to start a trades-training school for young Māori.
Lower Hutt Council is looking at ways to increase the housing options in their city. One solution is re-zoning for medium density housing in the centre of the city.
This article was written by Tess McGlure for Vice. It looks at how New Zealand's housing crisis is forcing solo mothers and domestic violence victims onto the streets.
In this newsletter you will find information on the: Annual General Meeting on 24 October. The Community Housing Aotearoa team has changes and we tell you about those. We also meet Brook Turner from Vision West.
New figures show 98 free-market affordable homes have been built under the government's Auckland Housing Accord.
Te Runanganui o Ngati Porou are to provide emergency housing in Gisborne. One wing of former hotel rooms at the Te Tini o Porou Conference Centre will be converted into emergency accommodation units. This will make it easier for elderly Māori to find emergency housing.
Todd Niall of Radio NZ analyses Phil Goff's first year as Mayor of Auckland. Community Housing Aoteaora Chief Executive was interviewed by Todd on the Council's progress in the housing area.