Public Housing Funding Review May 2020 - CHA preso.pdf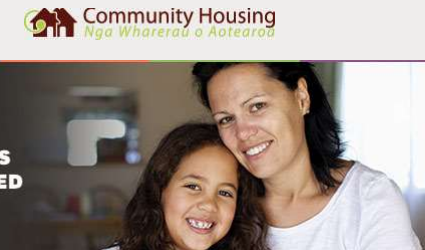 CHA Newsletter 8 July 2020
No Results Found
The page you requested could not be found. Try refining your search, or use the navigation above to locate the post.
No Results Found
The page you requested could not be found. Try refining your search, or use the navigation above to locate the post.
Our Stories
View Community Housing Aotearoa's media releases, news, newsletters and case studies below.
In this newsletter you will learn who else is presenting at the CHA IMPACT conference 2017. You'll see a link to an article on a response to homelessness in Wellington. There's information on HNZ stock transfers in Tauranga and Christchurch and we have information on some important events over the next few weeks.
Participants at this workshop had a rare opportunity to learn about Housing First from its founder, Dr Sam Tsemberis. Over 80 representatives from housing organisations across Auckland and as far afield as Tauranga and Bay of Plenty, were hosted by Housing First Auckland and Community Housing Aotearoa at the magnificent setting of St Matthews-in-the-City.
Meet the Minister of Social Housing, Amy Adams. This is an AHI NZ branch networking event.
You're invited to meet with Scott Gallacher, Ministry of Social Development (MSD) Deputy Chief Executive Housing, to discuss opportunities about increasing social housing in the Wellington or the Auckland region.
Most of us know that asbestos in a residential or commercial building poses significant risk to the health of anyone working on it. The Health and Safety at Work Act (HSWA), which came into effect last April, has shifted some of the legal responsibilities for this risk and there is still much confusion as to liability and correct process.
Cabinet ministers were on hand to show government support for its new social housing model at a ceremonial function in Tauranga on Friday 24 March 2017.From next month Accessible Properties will take over 1138 social houses and tenancies owned by Housing New Zealand.
A new initiative aimed at ending chronic homelessness in Auckland has officially kicked off.
A Hutt Valley community worker says an emergency housing programme needs to be about more than providing temporary shelter.
Radio New Zealand reported on the sale of the tenancy arm of the Tamaki Redevelopment Company today and talked to a number of stakeholders.
Building and Construction Minister Dr Nick Smith has welcomed the Ministry of Business Innovation and Employment's (MBIE) Tenancy Compliance and Investigations Team's first successful prosecution of a landlord for renting a substandard property, under the Government's tenancy law reform passed last year.