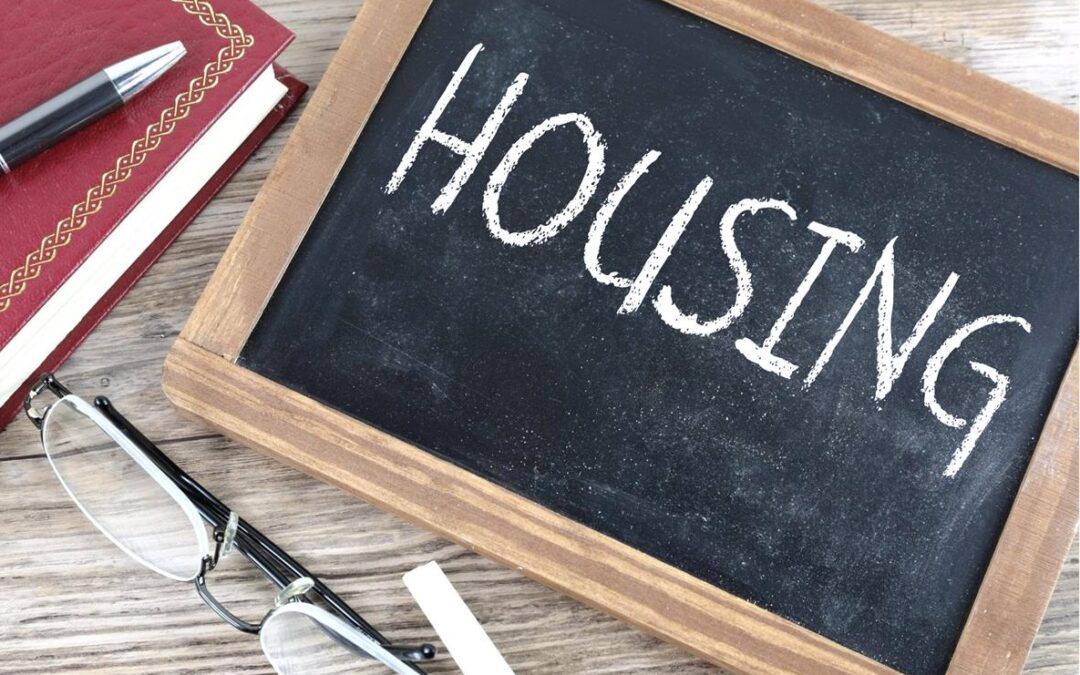 Moving companies flyer.pdf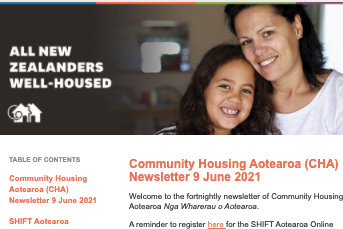 CHA Newsletter 29 Oct 2019.pdf
No Results Found
The page you requested could not be found. Try refining your search, or use the navigation above to locate the post.
No Results Found
The page you requested could not be found. Try refining your search, or use the navigation above to locate the post.
Our Stories
View Community Housing Aotearoa's media releases, news, newsletters and case studies below.
​Te Puea Marae's winter programme for the homeless has been hailed a success after it sheltered 181 people in the last three months, including more than 100 children. It has been a beacon for families living in cars, garages and on streets and put the spotlight on homelessness and the emergency housing crisis. But its chairman, Hurimoana Dennis, says it cannot continue, as it relied on the generosity of hundreds of volunteers, some of whom put their lives on hold to help give destitute people a new start.​​
Rising house prices are putting first home ownership out of reach for many Cantabrians. So how can we affordably provide decent housing for our people? Christchurch Dilemmas (on Radio New Zealand) asks how do first home buyers enter the housing market and looks for innovative housing solutions working both in Christchurch and around the world.
Minister for Social Housing Paula Bennett was in Rotorua recently and talked about what Government were doing to address housing and homelessness in the area.
Wellington mayoral candidate Justin Lester has committed to ending rough sleeping in the city and will start by establishing New Zealand's first ever "wet house" for homeless alcoholics. Speaking with Stephanie McIntyre, Director of Wellington Downtown Community Ministry today, Justin outlined a plan to reduce homelessness and begging in Wellington.
Independent economist Shamubeel Eaqub predicts slow change to Auckland's housing affordability in the wake of affordability requirements being dropped from the soon-to-be-introduced Unitary Plan. He disagrees with Building and Housing Minister Nick Smith's assertions that housing affordability will start being affected in the short term because of Unitary Plan changes taking effect from October.
September 1, 2016 CHA newsletter is out now. We look at co-design in practice with the Auckland city centre Housing First project, read more about the Draft Productivity Commission report on better urban planning , and sector news and research. We also look at the full story of meth testing homes as well as information on a number of sector events.
Nick Smith denies the Government has been missing in action over landbanking in Auckland, saying he can't force private developers to spend money. In this interview with Patrick Gower , Nick Smith comments: "Is the government or the council to force people to spend tens of millions of dollars? No, it can't. What it does need to do is get the incentives."
Local authorities in Christchurch and Auckland today took the process of property management by community housing organisations one step closer.
In this edition of the CHA newsletter we have CHA's submission on the cross-party inquiry into homelessness, news on the preferred bidder for HNZC properties in Tauranga and a look at the decisions by the Auckland Council on the Auckland Unitary Plan. CHA are seeking feedback on how the Supporting Better Housing Outcomes funding should work and we link to this in the newsletter? Plus we have the latest events, research and resources.
CHA is engaging with providers and Government on what the funding parameters should look like when funding supportive services. We are consulting on a proposed framework for procurement via Supporting Better Housing Outcomes funding.